Year 4 Timetable
PE:
Our PE days this term are Tuesdays & Wednesdays - children should wear their PE kits to School.
Our swimming lessons will take place each Wednesday at Queen Anne's School - our first lesson will be on Wednesday 15th September. Tuition is provided by SwimDay.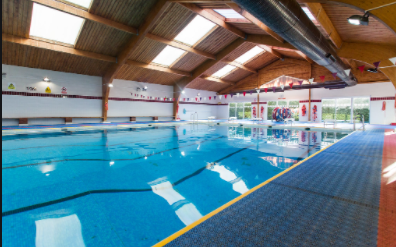 Year 4 have exclusive weekly use of Queen Anne's 25m Pool pictured above
Homework:
A fortnightly cycle will be used for Maths and English. Week 1 will be set on Google Classroom which your child can self-mark and submit. On Week 2 of this cycle, a hard copy of a maths and English activity will be sent out in their homework books to do. This will be returned to the teacher on the days specified below and marked.
Maths Homework will be issued on a Monday and due in Wednesday.
English Homework will be issued on a Wednesday & due in Friday.
Spelling Homework will be issued on a Wednesday with a test the following Wednesday.

Instructions for all Homework will be uploaded to Google Classroom.